Backcare Queen Base
For a simple and minimal bed base, you can't go wrong with this upholstered base. Sturdy timber construction with stylish fabric cover, this bed base is a minimalist's dream come true.
Great friendly service...Will definitely shop here again.
- Andrea Te Puke
Not pushy but available staff. Good range across the budget. An easy shop for our sons new single bed and mattress.
- Shannon Wilkinson
Very good staff and quality furniture, we bought the Vegas lounge and it is just Great!
- Jeff Harris
Specifications
Delivery & Payment
Care & Assembly
Dimensions
Size: 1530mm (W) x 2030mm (L)

At a quick glance
WA Made & Owned
This product is true blue West Australian and proud of it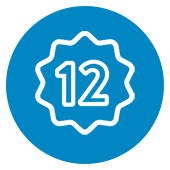 12 Month Timber Warranty
This product is covered for 12 months (conditions apply)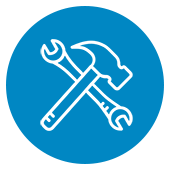 Ready to Assemble
This product is easy and ready to be assembled
Home Delivery Available
We offer delivery of your purchases right to your doorstep. Delivery fees may apply so please contact your local store for more information.
Click and Collect
We offer free click and collect at your nearest store. Simply order your products online and your local store will contact you regarding collection details and dates.
Payment
ComfortStyle stores accept cash, Visa, Mastercard and EFTPOS as forms of payment in store for all of our products! Additional in-store payment methods include direct deposit (via bank transfer), lay-by options, interest free options, Certegy Ezi-Pay, and more. Contact your local store for full details.
Interest Free Finance Available
Interest Free Finance is available at your local ComfortStyle Store today! We accept Latitude Finance cards including GEM Visa, GO Mastercard and others. Contact store for full details.
Humm Available
Shop now and pay over time with Humm! Humm is a smarter way to pay and offers 5 or 10 easy interest free installments. Sign up in 60 seconds with quick approval! Available on purchases between $1 and $2000.
How does it work?

Select Humm as your payment method

Get instant online approval

Take it home & pay over a few equal payments
Care instructions
In the event of spills or stains, spot clean the area with warm soapy water and a damp cloth. Avoid dry-cleaning fluids as these can damage the unit.

If your mattress is listed as "Non-flip" then there is no need to flip your mattress. If it is not given this label, we recommend flipping your mattress on a monthly basis to extend its lifespan.

Do not smoke in bed or expose your mattress to any open flames. Do not bend, fold, or stand your mattress as this can permanently damage spring systems.

Body impressions over time are normal as your mattress contours to your body shape. It is a requirement of the warranty that you frequently rotate the mattress to ensure even wear.