Ausfile Stationery 1950 High Adjustable 4 Shelves Cupboard
-

Pick your colour

Customise your furniture to suit your room, not the other way around. This design has multiple colours available so the choice is truly yours!

+

Pick your size

Fan of this design but not the size? Search the product name and you'll find size option/s available right now to suit your space!

+

Access Office Industries
More Information:
-

Pick your colour

Customise your furniture to suit your room, not the other way around. This design has multiple colours available so the choice is truly yours!

+

Pick your size

Fan of this design but not the size? Search the product name and you'll find size option/s available right now to suit your space!

+

Access Office Industries
Amazing friendly staff!
- rebecca rogers
Very impressed!!! Staff were very friendly and knew their stuff. Helped me find a full lounge set and coffee table well within my budget. Thank you to the lovely lady on staff that helped me out... 5 stars
- Kate Julie
Bought a mattress there today awesome service and reasonable prices
- KJ Bros
Specifications
Delivery & Payment
Care & Assembly
Dimensions
Size: 915mm (W) x 457mm (D) x 1950mm (H)

At a quick glance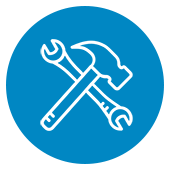 Ready to Assemble
This product is easy and ready to be assembled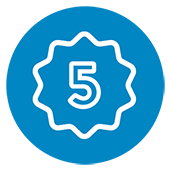 5 Year Warranty
5 year frame warranty and 12 month material & hardware guarantee.
Home Delivery Available
We offer delivery of your purchases right to your doorstep. Delivery fees may apply so please contact your local store for more information.
Click and Collect
We offer free click and collect at your nearest store. Simply order your products online and your local store will contact you regarding collection details and dates.
Payment
ComfortStyle stores accept cash, Visa, Mastercard and EFTPOS as forms of payment in store for all of our products! Additional in-store payment methods include direct deposit (via bank transfer), lay-by options, interest free options, Certegy Ezi-Pay, and more. Contact your local store for full details.
Interest Free Finance Available
Interest Free Finance is available at your local ComfortStyle Store today! We accept Latitude Finance cards including GEM Visa, GO Mastercard and others. Contact store for full details.
Humm Available
Shop now and pay over time with Humm! Humm is a smarter way to pay and offers 5 or 10 easy interest free installments. Sign up in 60 seconds with quick approval! Available on purchases between $1 and $2000.
How does it work?

Select Humm as your payment method

Get instant online approval

Take it home & pay over a few equal payments
Care instructions
This MDF design is very easy to maintain. Dust regularly to avoid dust build up and clean gently with a non-abrasive cloth. Steer clear of scouring pads or abrasive cleaners as these may leave scratches. Clean spills immediately to avoid them becoming stains.

Use tablecloths, placemats, coasters, and/or other heat protectant mats to avoid both moisture and heat damage.